For the past several months, Ben Affleck and Henry Cavill broke up with DCEU (DC Cinema Universe) after the defeat of the Justice League (2017) has kept fans from panicking. If the Superman had posted that there was no such thing that he left his role, Batman would remain silent. From rumors that Ben "fat" will write a script and produce, direct and play the main role until quitting his role as a "matchmaker" does not know which way.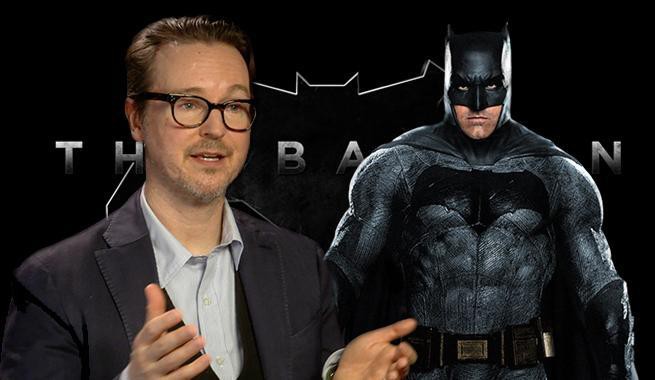 DC's own Batman movie is set to officially launch but there is no Ben
Matt Reeves – director of the "Planet of Apes" series has completed his own Batman script.
The Batman movie trilogy project was also stalled when the script was not agreed as well as the production crew. But on the morning of January 31, Warner Bros. officially assigned the project to Matt Reeves after one year of focusing on completing the script and fixing the launch date is June 25, 2021. What is special is that the movie will revolve around a younger Batman version and the male is of course not Ben Affleck.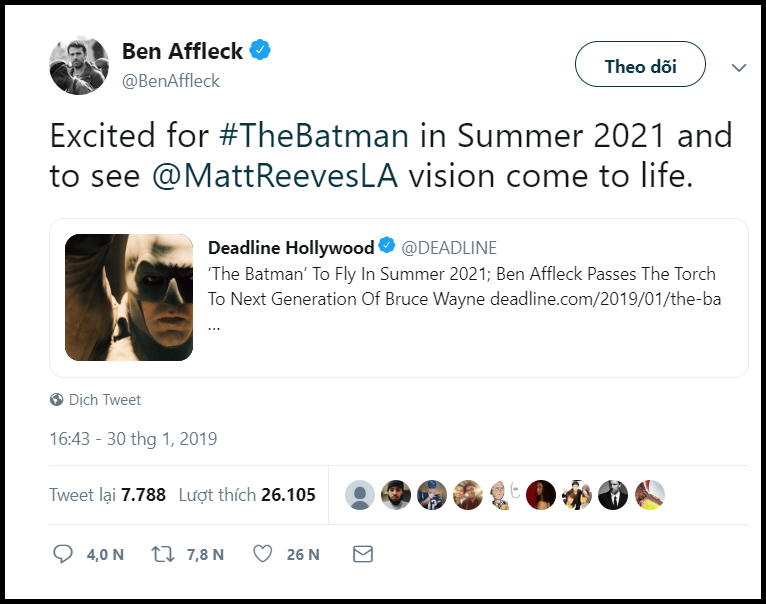 Ben Affleck congratulates his colleagues on Twitter.
Currently, choosing a younger face as the Dark Knight is a priority for Reeves and Warner Bros. The film is still in the universe together with Batman v Superman: Dawn of Justice (2016) and will be more or less connected. As such, the future of Ben "fat" in DC remains open if a tomorrow Justice League 2 is made. If Shazam! Aquaman's ability to continue to earn billions of dollars is possible.
Part of Batman's own film will start filming in November 2019