So far, Marvel movies have been set in the back of Iron Man (2008). Captain Marvel (Captain Marvel) became the first work to take place before the MCU (Marvel Cinematic Universe) flow, which made many fans curious as to what familiar superheroes are doing and where.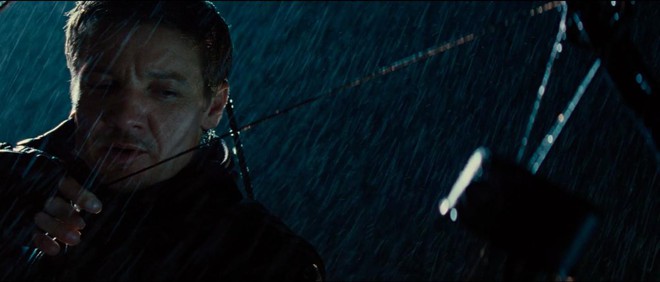 Captain America is still well … in the Arctic
For those who have forgotten, Captain America (Chris Evans) sacrifices himself to destroy the Red Skull bomber (Hugo Weaving) in the final year of World War II. The guy crashed into the North Pole and froze for nearly 70 years later. It was not until the period of 2008-2011, S.H.I.E.L.D recently organized search and "defrost" for this captain. So, in 1995, Steve Rogers was still in the snow and knew nothing of this world.
Iron Man – genius, billionaire, people play, philanthropist
The magazine reported that Tony Stark came to power at age 21.
In MCU, Tony Stark (Robert Downey Jr.) was born on May 29, 1970. On December 16, 1991, Winter Soldier (Sebastian Stan) killed Howard (John Slattery) and Maria Stark (Hope Davis), causing him to take over his career when he was only 21 years old. Under Tony's time, Stark Industries became the world's No. 1 arms dealer. In 1995, Tony was in the middle of a time when Tony came to power and met with villain Aldrich Killian (Guy Pearce) of Iron Man 3 (2013). Of course this time, Ironman is still a genius, billionaire, playboy and philanthropist.
Bruce Banner is currently a student at Harvard
He just started dating Betty Ross.
Born December 18, 1969, Bruce Banner turned 26 at the time of events in Captain Marvel. At this point, he also began dating his classmate Betty Ross (Liv Tyler) while studying at the doctoral level. Of course Bruce is still Edward Norton now, not Mark Ruffalo.
Natasha Romanoff joined the Black Widow program of Russia
.
A piece of Natasha's memories in "Avengers: Age of Ultron".
Natasha Romanoff (Scarlett Johansson) was born on October 22, 1984. In the right in 1995, she joined the Russian spy training program when she was only 11 years old and won the Black Widow title 3 years later.
Hawkeye – special agent S.H.I.E.L.D diligently
Clint Barton (Jeremy Renner) is just 1 year younger than Tony Stark. Although he did not specify the time to join S.H.I.E.L.D but in 1998 when he was assigned to destroy Natasha, he became a top agent. This proves that in 1995, Hawkeye was a member of Nick Fury (Samuel L. Jackson).
Thor is still the prince in Asgard
GIF
.
At that time, "Rabbit" and "Lo" were salty.
With the age of 5,000, the period 1995-2011 for Thor (Chris Hemsworth) is just like a blink of an eye. Therefore, at this time, he was still a arrogant, arrogant prince with a hobby of swinging the hammer everywhere and mentally prepared to take the throne of Asgard.
.
According to the information published by Marvel, the events in Spider-Man: Homecoming (2017) took place in 2016. At this time, Peter Parker (Tom Holland) is only a junior high school boy. This leads to the guy only 15-16 years old and belongs to the 2K generation is sure.
T'Challa is a young prince in Wakanda
Did you know: When Captain Marvel messed up the world, where are other Marvel superheroes? – Photo 8.
T'Chaka is still Black Panther.
T'Challa (Chadwick Boseman) was born in 1980 and was only 15 years old when Captain Marvel came to Earth. At this time, he was still a young prince in Wakanda and completely oblivious to his father, King T'Chaka, had just killed the prince three years earlier. It wasn't until more than 10 years later that T'Challa put on the Black Panther armor.
Star-Lord became the youngest member of the Ravagers group
Did you know: When Captain Marvel messed up the world, where are other Marvel superheroes? – Photo 9.
In 1988, boy Peter Quill (Chris Pratt) was kidnapped by Ravagers from the earth shortly after his mother died. Instead of returning to Ego (Kurt Russell) as a deal, Yondu (Michael Rooker) keeps the boy by his side and trains to become the "stunner" in the future.